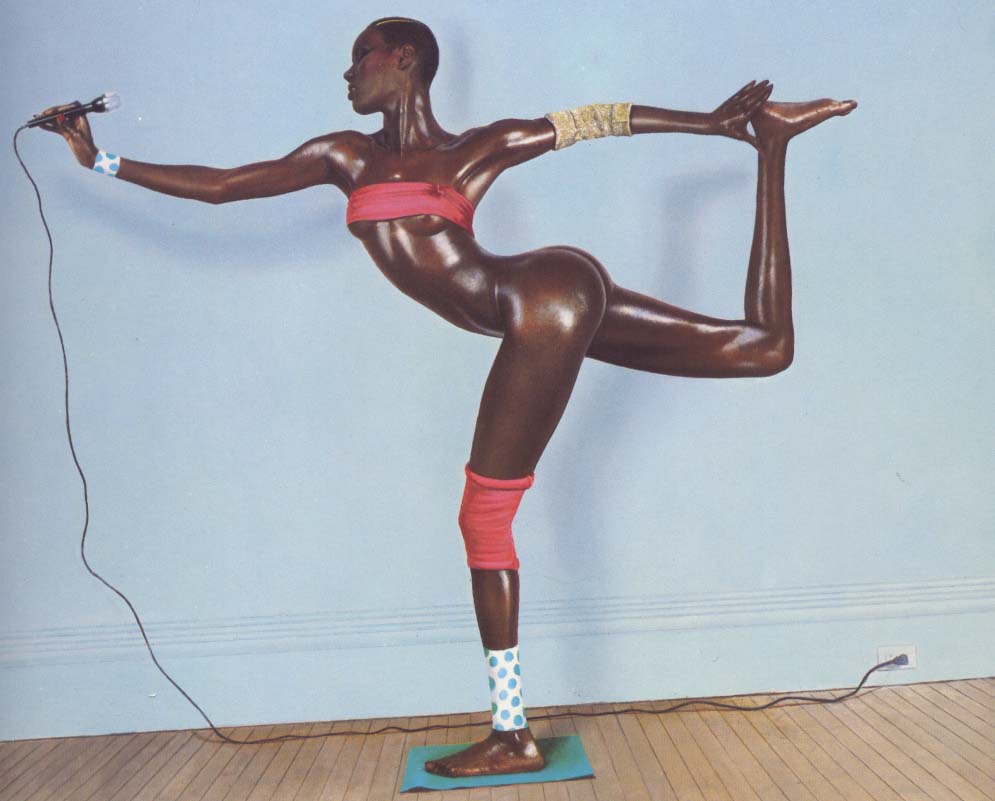 This article has slightly disappointed me given how iconic the image on Grace Jones' album is… but it's now become interesting for other reasons.
Jean Paul Goude used Grace Jones as his muse (that's actually an understatement: they eventually had a child together). He notes about that picture that "…unless you are extraordinarily supple, you cannot do this arabesque. The main point is that Grace couldn't do it, and that's the basis of my entire work: creating a credible illusion."
Goude photographed Jones in a variety of positions using boxes to hold up parts of her body and then combined the images in a montage that eventually became the eventual front cover for her album. No photoshop.
Thanks to MyBlogCanBeatUpYourBlog for the find, article and inspiration.